Born in Philadelphia, Michael Fajans was the son of a teacher and labor organizer who moved his family to New York when Fajans was a teenager. An early manifestation of his adventurousness was his participation with the American Jewish Society for Service in a summer program at the Pine Ridge Reservation of the Oglala Sioux in South Dakota.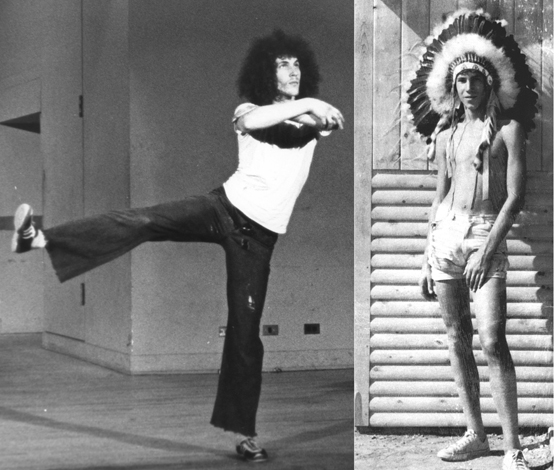 Michael Fajans
Pine Ridge Trio A
In New York, he attended Bayside High School and was drawn to performance events throughout the city. In 1964 he became involved in the theater programs of the Henry Street Settlement where, to the surprise and consternation of his family, he successfully participated as an actor in experimental theater performances that initiated a lifelong interest in theater production and the staging of art events.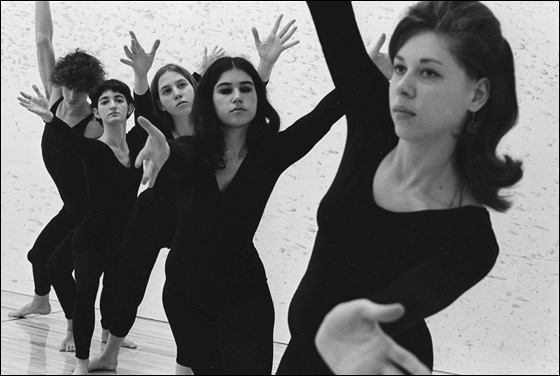 Michael Fajans and other dancers, proofs below.
Starting in 1966, Fajans attended Antioch College during its headiest period of performance art experimentation. He was involved in forming student dance groups and designed numerous indoor and outdoor dance/performance works. In 1969 he traveled with a group of Antioch dancers to the American Dance Festival in New London, Connecticut where the companies of Twyla Tharp and Yvonne Rainer were in residence. Fajans filmed Tharp's "Medley" when it was performed in Central Park. The film is held in the Archives at Lincoln Center and sections appear in Tharp's "Scrapbook" video. He also filmed Rainer's company and took an interest in her seminal work "Trio A." Fajans' impact at Antioch can be glimpsed in Rainer's recollection that "Around 1970 Michael Fajans, who had learned Trio A from Barbara Dilley, taught it to 50 students at Antioch College who performed it on a large stage to In the Midnight Hour" (Yvonne Rainer Video Data Bank documentary). Rainer's dance performance aesthetic had a lasting impact on Fajans, clearly discernable in his portrayal of human form in his figural paintings. (next)